I recently enrolled in an online sewing class called Sew Retro taught by Gertie of Gertie's New Blog For Better Sewing. I have to say I am really enjoying it. The class teaches you to make the BurdaStyle Bustier Dress with the weird looking bath lily front drape omitted. I find the process of making a dress from start to finish seriously fascinating and I can't wait till I get done taping my pattern together so I can start my own Bombshell dress. Gertie guides you through taping up your pattern, making a muslin, fitting the bodice using draping techniques and sewing the actual garment. She is engaging and she really knows her stuff. I like her teaching style, it's casual. Like you're old friends and she's right there next to you, patiently explaining the importance of hand basting. The class is just a goldmine of information, resulting in a lot of of A-HA! moments for me, for sure. I won't give much away, suffice to say I learned so much from those 15 videos and I'm eager to learn more. I hope she makes more classes!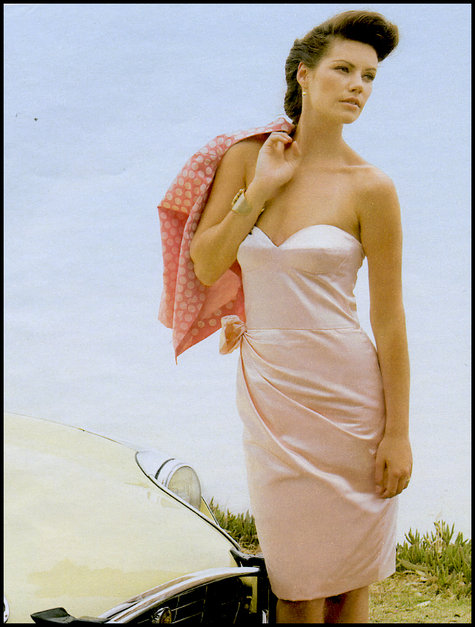 BurdaStyle's Bustier Dress.
Anyway, you can take the class over at Craftsy. I think they're having a 50% off special.